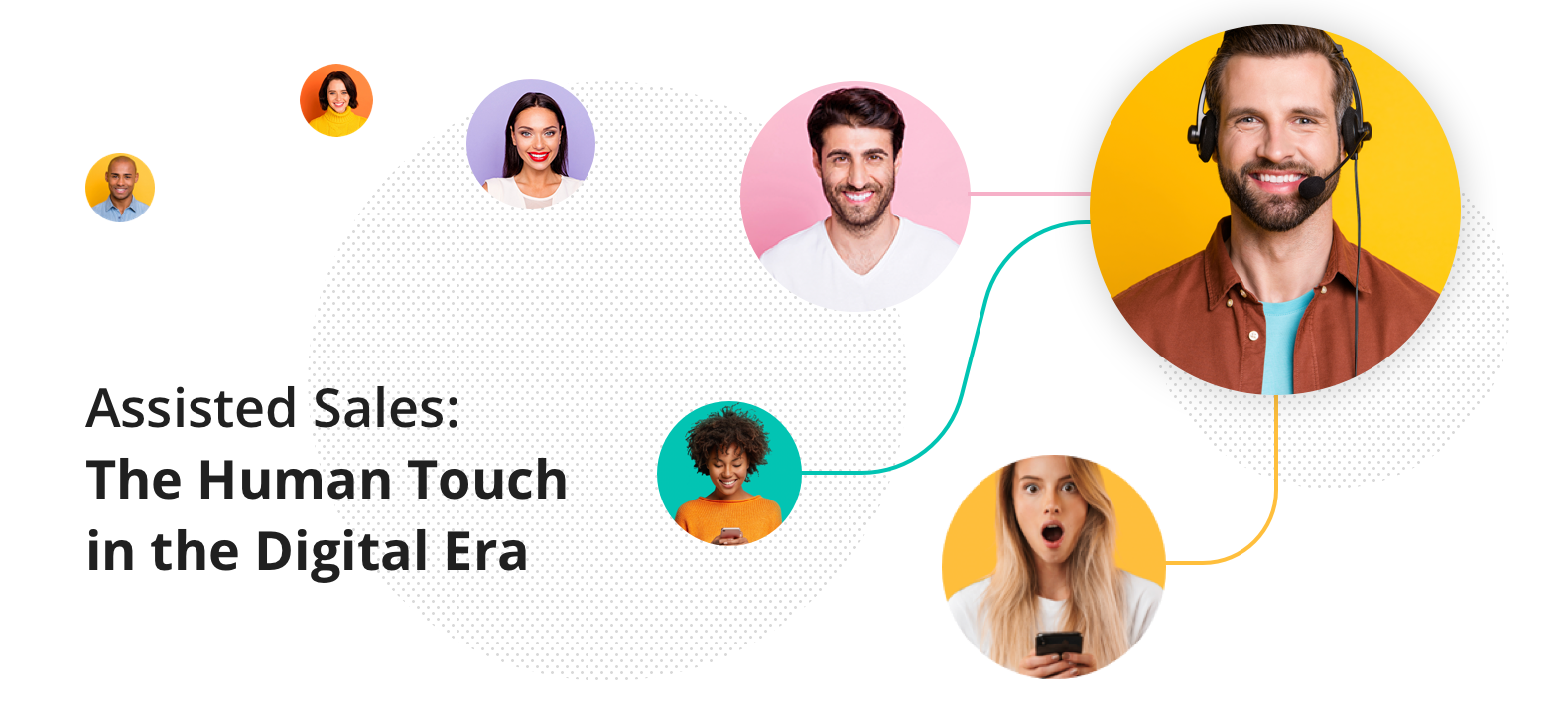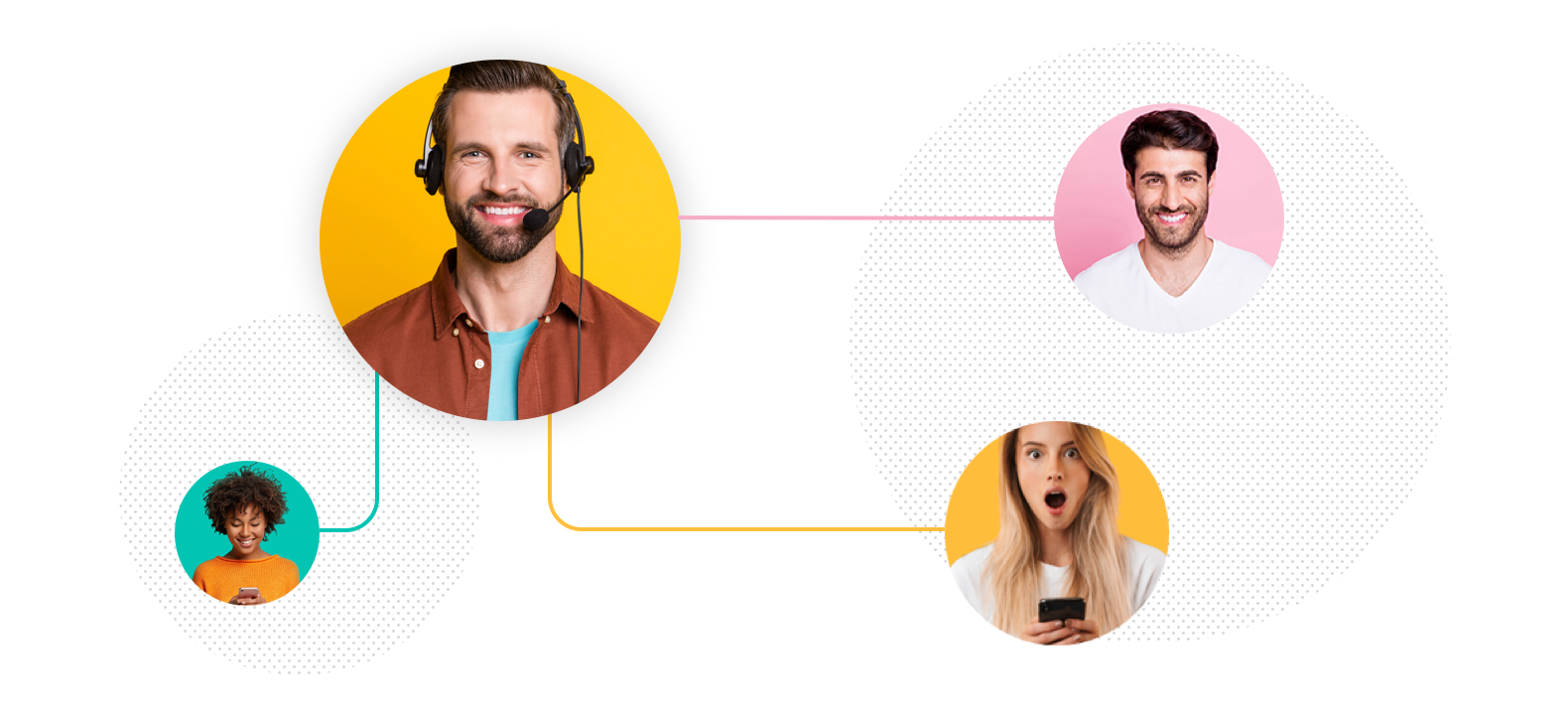 Assisted Sales:
The Human Touch in the Digital Era
Stories are always an effective way to explain concepts, so let me start with a personal one.
Two years ago, I was in the market for a new motorcycle helmet. After visiting several stores, I was consistently pointed towards models that cost over €1000. While price wasn't my primary concern, I didn't feel particularly drawn to any of the helmets I was shown.
Finally, I visited a different store and something interesting happened. When I asked the same questions, the sales assistant didn't immediately try to sell me some generic and expensive helmets. Instead, he asked me what kind of motorcycle I owned and what kind of rides I planned on doing, and several other questions. At the end of our conversation, he recommended a safe and affordable helmet, costing only a few euros less than the other options. I ended up buying that helmet.
Did I buy it because it was cheaper? No, not only. It was mostly because it was the helmet that suited my needs. It was all about the sales assistant's approach. Instead of just trying to sell me a product, he took the time to understand my demands and recommend a tailored solution. That's the difference between selling and conquering a customer. And this continues to be the best sales strategy: prioritize the customer's needs and treat them with excellence.
In the digital landscape, we observe the same approach, with companies relying on pushy sales tactics, tracking, and generic online advertising to try to win more customers. But a warm, respectful approach that focuses on the customer's needs is much more effective. This is where assisted sales come in.
Assisted Sales in the Digital Era
While digital channels are becoming increasingly important in sales, they still play a significant role in product discovery and information gathering. Many customers prefer to do their research online, but make the actual purchase in physical stores. Some may not be comfortable with online sales, while others want to see and touch products before deciding. In short, some products and services are just difficult to sell online.
To meet this demand, companies need to respond better, faster and excel in their digital presence, by guiding customers through the entire sales funnel and driving better conversions. According to McKinsey & Company (2021), 71% of consumers expect companies to deliver personalized interactions and 76% get frustrated when this doesn't happen. So, the key is to capture the potential of personalization and increase conversion rates – or, simply put – close sales online.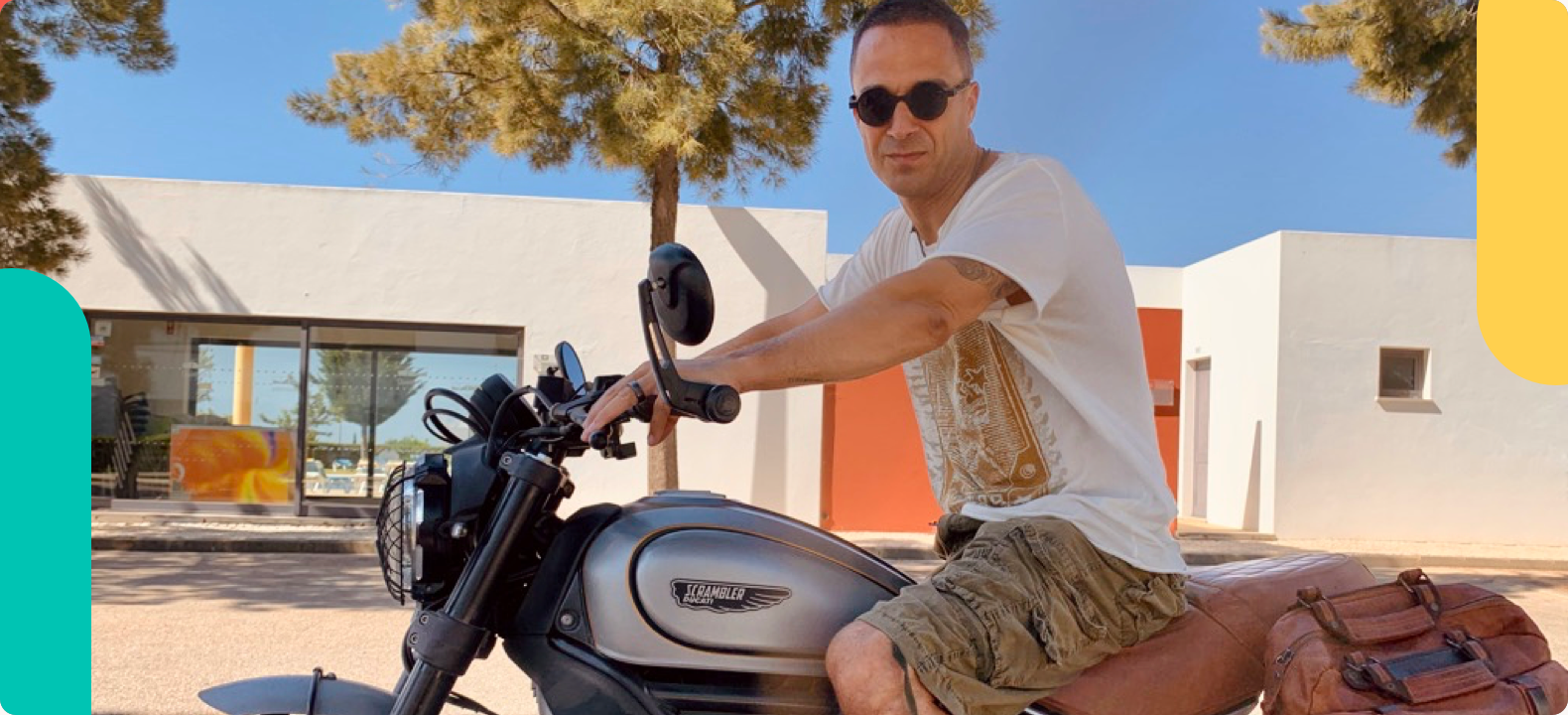 Digital Assisted Sales as a Sales Strategy
Whether online or in person, the customer should always be at the center of any successful sales strategy. To create a successful assisted sales strategy in the digital space, it's important to follow these steps:
Put yourself in the customer's shoes

Create trust and empathy by asking the right questions

Make best-fit suggestions

Don't forget the human touch
Step 1: Put yourself in the customer's shoes
To provide the best possible customer experience, it's important to understand customers' needs and expectations to create a positive, personalized experience that exceeds their demands and builds trust and loyalty.
This means conducting research and gathering data to create a detailed picture of who your customers are and what they want, which involves taking the time to listen to their concerns and asking the right questions.
Step 2: Ask quality questions (to create trust and empathy)
A successful customer interaction requires asking questions that allow customers to answer based on their need rather than the specifics of a product or service. Many strategies fail to do this effectively.
Again, let me use my own experience of purchasing a motorcycle helmet as an example. The final sales assistant asked me questions such as:
What type of motorcycle do I own?

What types of rides do I do or plan to do?

Have I made any customizations to my motorcycle, like adding leather seats? 
These questions showed genuine interest, and I appreciated the empathy and personalized recommendations that came along. It was a refreshing change from the generic question "Do you have any preference?".
Step 3: Make best-fit suggestions
The next step is to make suggestions based on the information you've gathered. This means making a tailored recommendation or offering advice on making the best decision.
When making suggestions, it's important to be transparent and honest. Don't try to upsell customers on products they don't need, and don't make promises you can't keep. Instead, focus on providing value and helping customers make informed decisions.
By collaborating with consumers and providing a more personal experience with higher transparency and respect for privacy, it's possible to cultivate a better online experience — and more effective sales strategies — for all.
Step 4: Don't forget the human touch
Even in the digital space, remember that your customers are (real) human beings with unique preferences, that may actually enjoy interacting with other humans. Make sure to personalize your human interactions with them and show knowledge, empathy, and understanding. This will help to build trust and create a more positive customer experience.  
As we have seen, companies may be tempted to use aggressive sales tactics and online advertising to attract more customers. Still, a much more effective approach takes the form of respect and focuses primarily on the customer's needs.
By becoming customer-centric, creating trust and empathy, and making suggestions, companies can create an assisted sales strategy that conquers customers and leads to increased conversion rates and long-term success through strong customer relationships.
BySide has over 15 years of experience in complex assisted sales in digital channels. As an innovative addition, we have developed Smart Windows, which combines a contact channel with e-commerce intelligence, product recommendations, and powerful insights connected to an e-commerce catalog. A feature that allows brands to improve their customer experience through personalized interactions.
Employing assisted sales in digital channels allows companies to connect with customers. Technology such as Smart Windows can further streamline and improve the sales process while going the extra mile to meet customers' needs.