Banking
Develop closer relationships and exceed your clients' expectations with BySide's trusted and industry-leading solution.
How we help your business
Retail banking
Interact with your clients through their preferred channels and create a personalised experience across different points. With complete integration of your channels in one platform, you can coordinate marketing campaigns across digital and traditional channels.
Corporate banking
Support your agents with accurate insights about each client's status and profile. Create tailored experiences for each of your corporate clients and improve your customer support with specific offers and contextual interactions, and overcome your clients' best expectations.
Insurance companies
Allow your agents to adapt to the new reality of remote working with total protection of your data and a high service standard. Deliver a seamless experience to both clients and agents, to streamline sales and improve customer satisfaction.
The Lead Activation Journey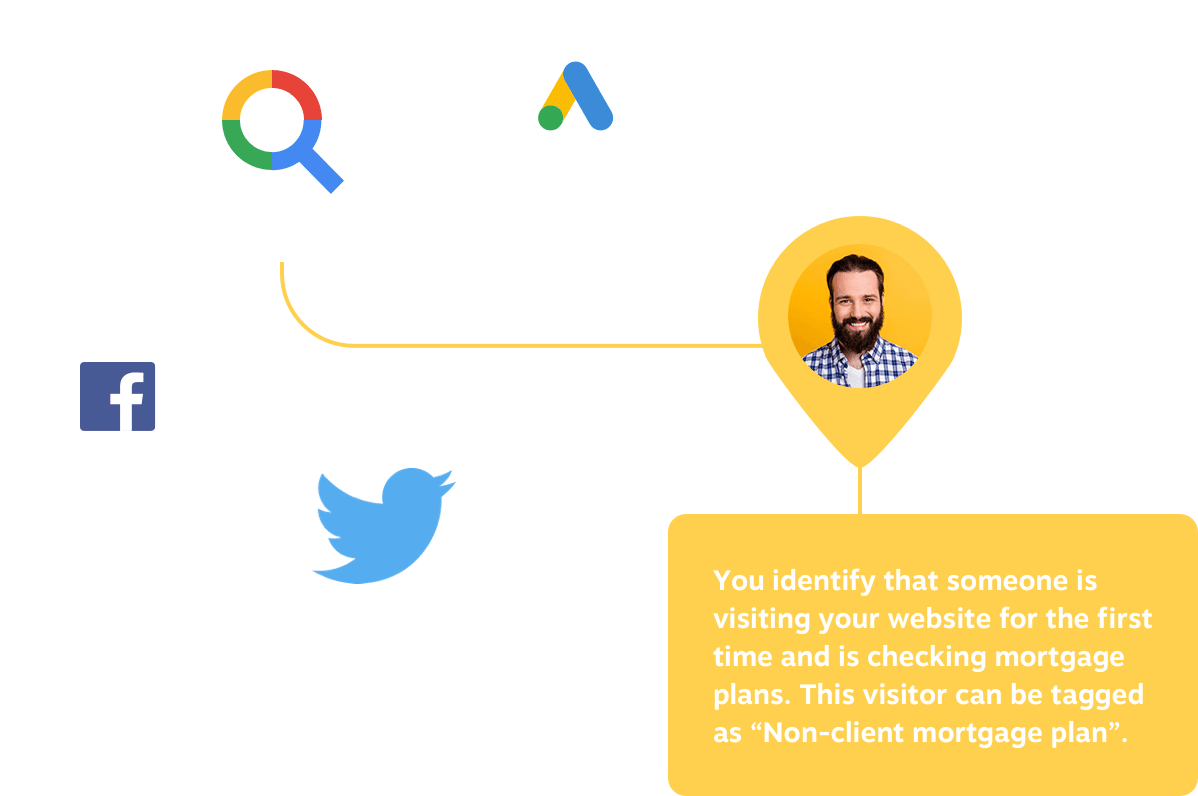 1
TRACK

Improved customer context
In the banking sector there are two main types of visitors to your website:
1) non-customers looking for a product or service
2) customers using homebanking services. Create different communication strategies for each segment using first-party data stored in our Customer Data Platform.
By identifying your customers you will be able to accurately align your future campaigns and communications with their expectations.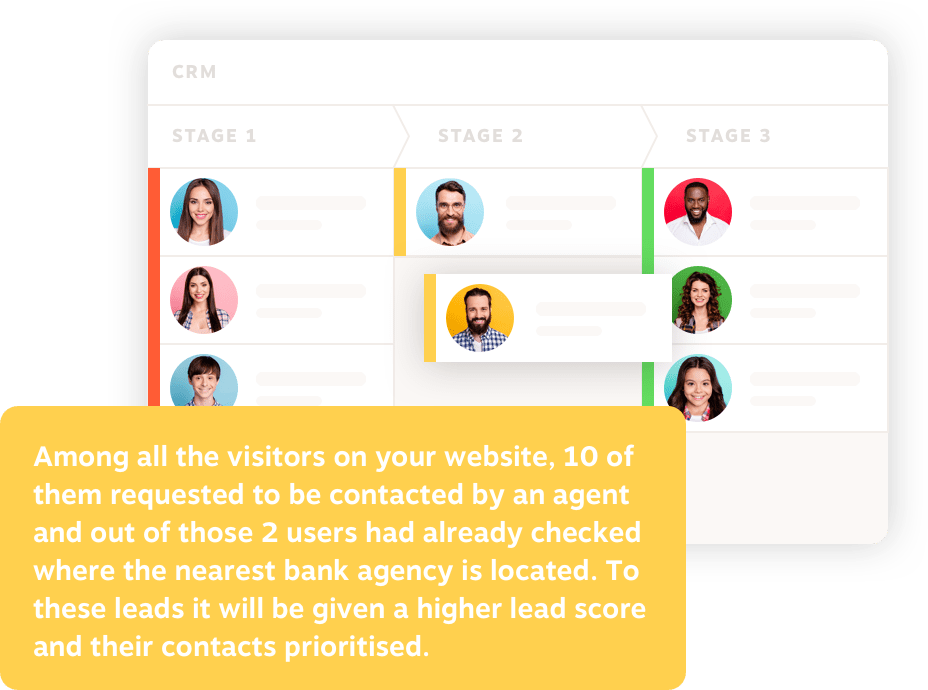 2
QUALIFY

Score your leads and find high value customers
Most banking sales are consultative. This may be due to legal requirements, product complexity and the level of commitment needed. Establish priorities and reach your most qualified leads faster, delivering them to your agents. With Lead Scoring you can create scoring milestones based on visit frequency, the number of previous contacts and contact requests, and decide which contacts should be handled first.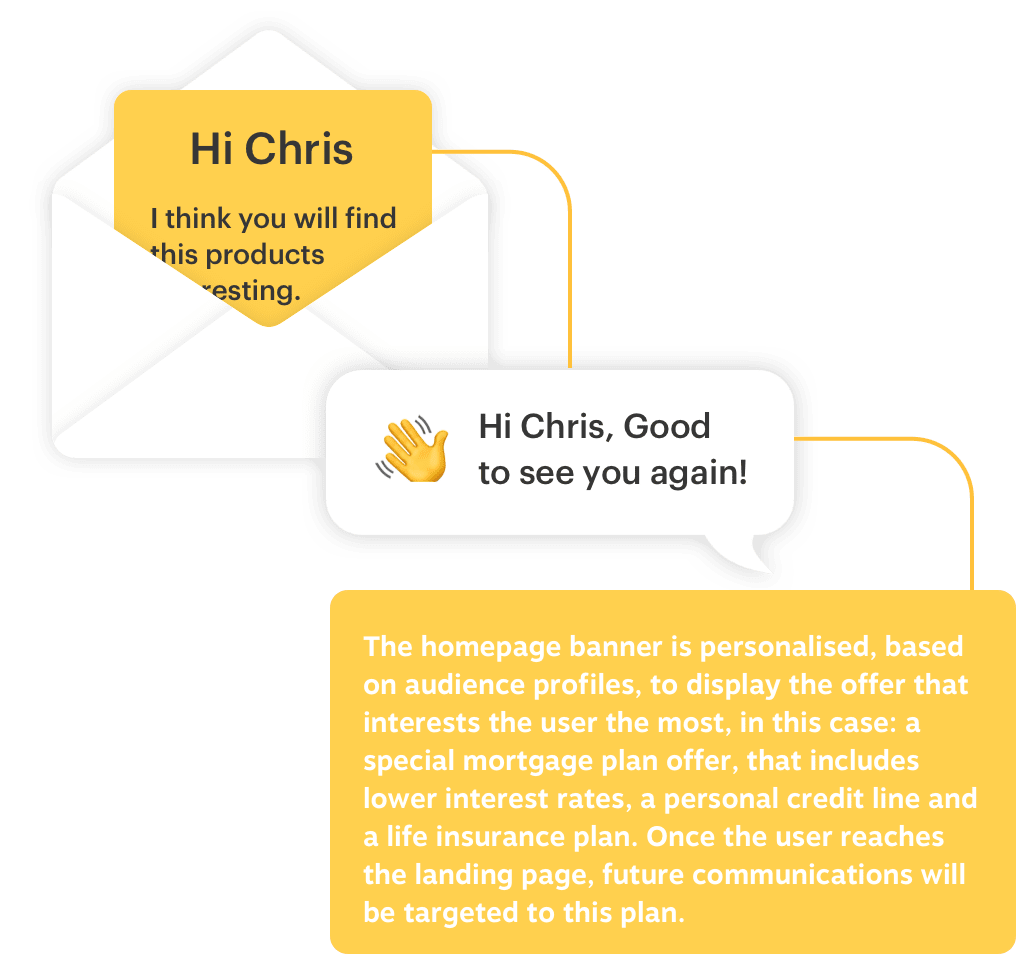 3
ENGAGE

Personalise your communications and improve your results
Personalised communications can achieve 50% higher conversion than standard content. Personalise your communications in real-time, across multiple touch-points, including the contact center and homebanking, so customers may have an experience that matches their expectation and the personalisation level that happens in the context of their local branch. Your contact center agents have access to a full view of customers' profiles, and your website will display the most appropriate offers.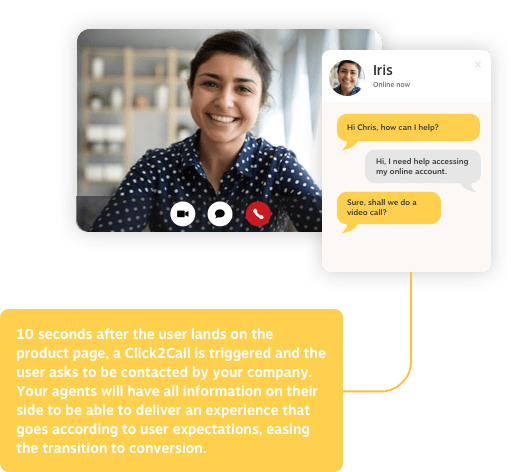 4
CONVERT

Achieve more conversions by innovating your interactions
Assisted sales play a big role in banking, as these transactions require a high level of trust and complexity, therefore it is often needed an interaction with an agent or account manager. With BySide your contact center agents have real-time access to the visitor's profile, allowing them to interact with the user on a personal basis, increasing the trust and easing the conversion process.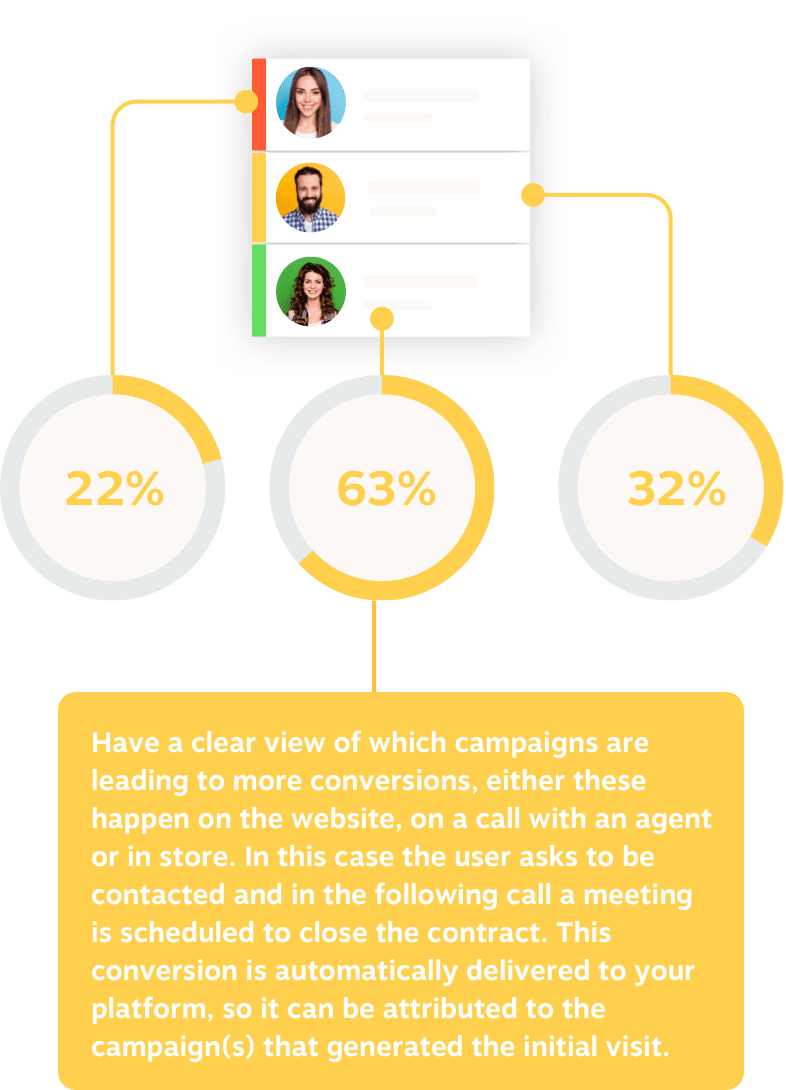 5
ATTRIBUTE

A clear view of your customers lifecycle
The world of banking is complex: the buying process can begin in an online channel and be closed in a physical agency. This integration can be difficult to achieve and it is a serious challenge to keep track of the process and to measure the results. With BySide you can attribute all your sales, including assisted sales, to the campaigns that generated the lead. Achieve a clear view of the campaigns that are bringing the best results and those which need to be optimised.
6
NURTURE

Take care of existing clients and recover lost opportunities
This cycle is never over, there are still opportunities in existing clients and new possibilities to recover unsuccessful interactions. Reach new clients with offers based on their previous purchases, interests and behaviours. Segment the leads who didn't convert on a different list to be targeted with specific recovery campaigns across different channels and touchpoints.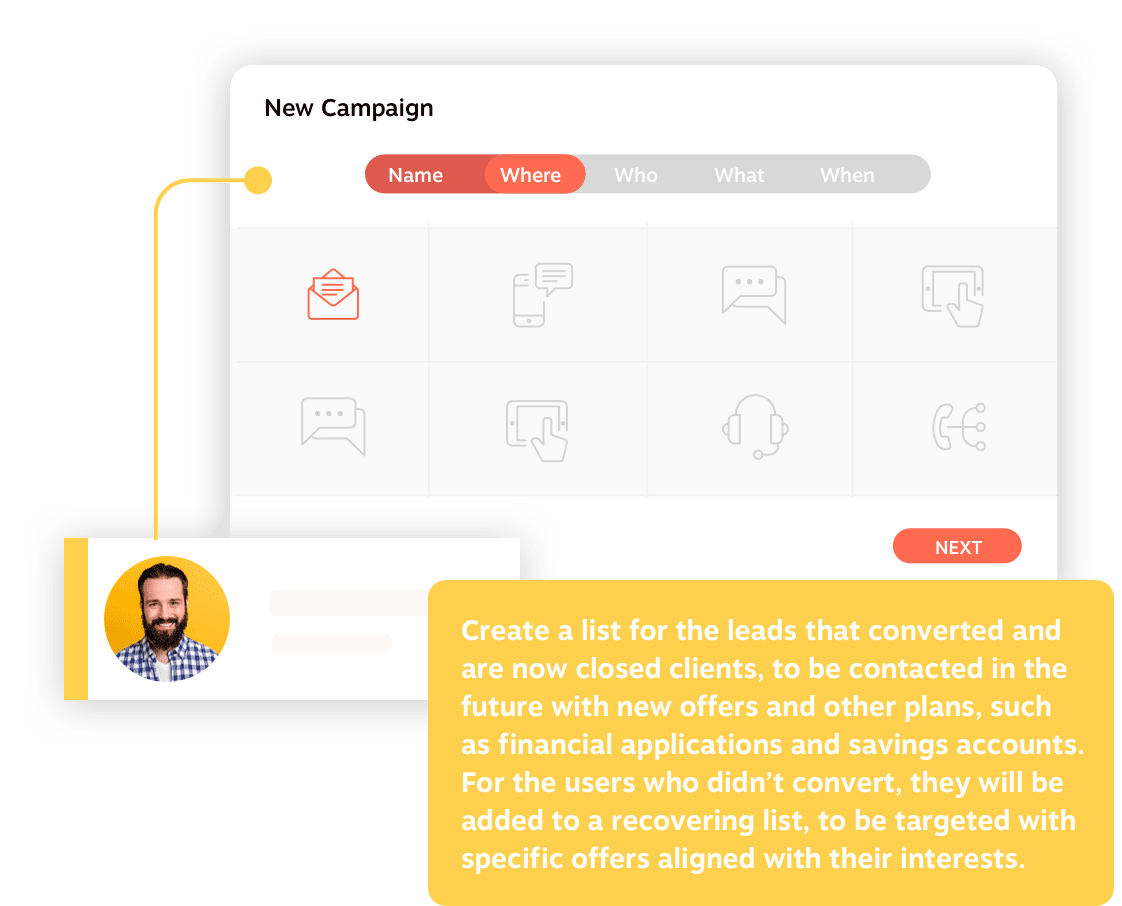 Expertise
With more than 12 years of experience in the Telecom business, we know what works for your industry and we will share that knowledge with you.
Support
We are always by your side to plan and execute your campaigns. We have a team of specialists to give you valuable insights that will transform your results.
Agility
BySide is the right partner for fast-paced scenarios. You can start in less than 24 hours! We privilege quick-win actions over long-term projects.
Technology
We believe in business-driven tools rather than tool-driven businesses. Integration over accumulation!
You can take our word for granted,
here's what the market says
Increasing Conversion Rates for over 15 years
Telecom, Banking, Insurance, Utilities, Retail. Get higher conversions rates with BySide!