Smart Windows
Contact windows with E-commerce intelligence
Product recommendations and powerful insights connected with your inventory.
All in a single contact window.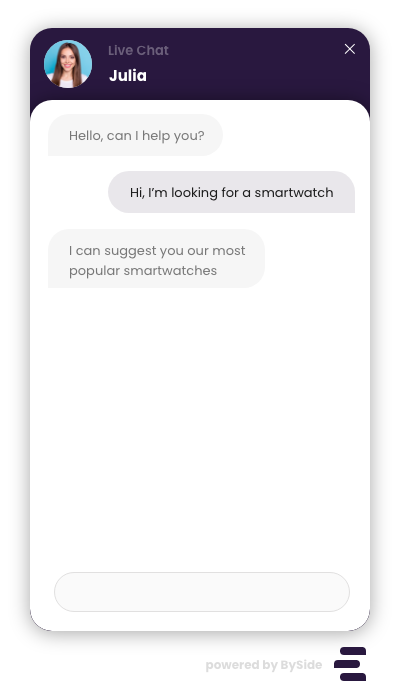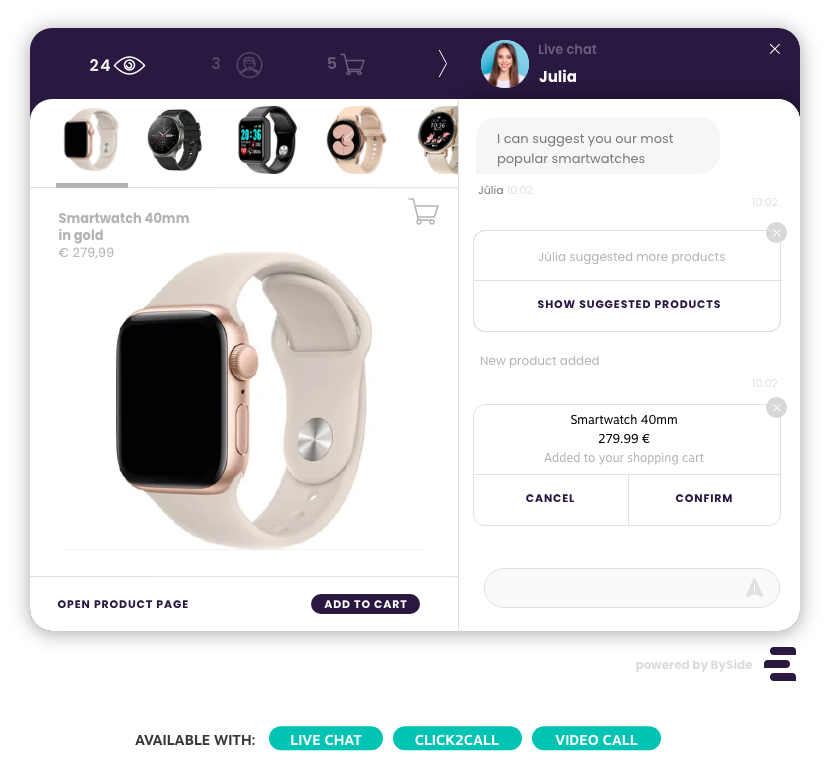 Recommend the perfect products in real-time
Guide de customer through the shopping process, from product search to check out, all in a single channel
Deliver a personalised shopping experience and increase customer satisfaction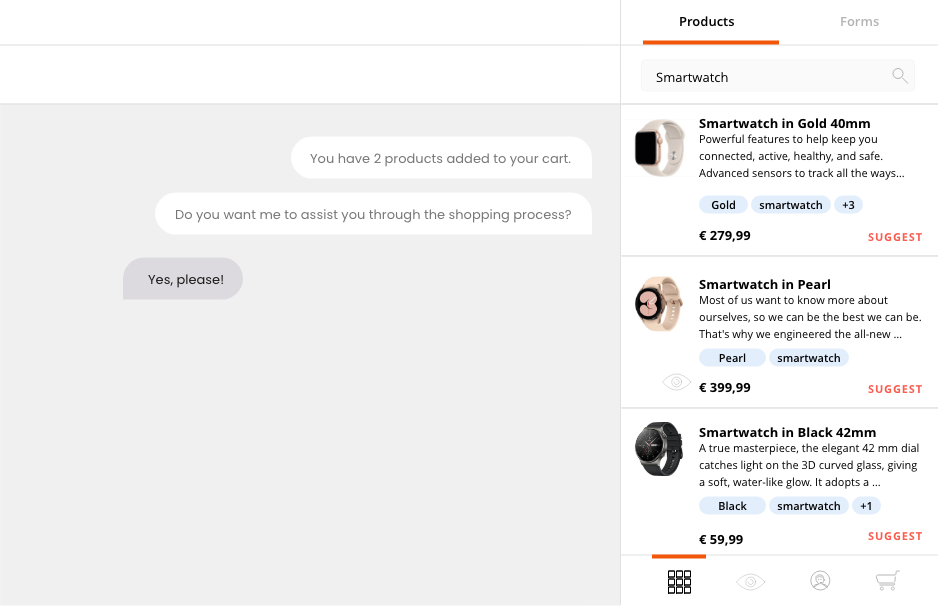 Features that
will skyrocket
your sales
Product recommendations
on the spot


Recommend the perfect products directly on the chat window, by interacting with customers and accessing their navigation history on your store.

Easy access to your
E-commerce inventory


Search products from your catalog and recommend multiple products directly on the chat window, in only a few seconds.

Rapid access to viewed and recommended products


Check which products have been recommended and which ones were viewed by the customer, at all times.

Direct access to the
shopping cart


Have full visibility of which products the customers have added to the shopping cart, within the Smart Window.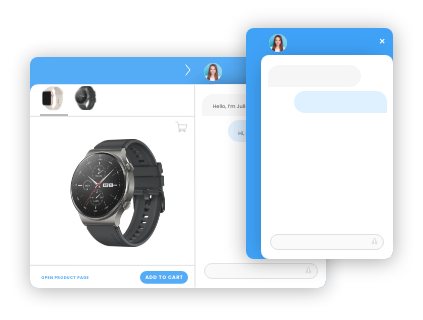 Smart Windows
can be extended
Customers can access recommendations, viewed products and the shopping cart, but also close it and navigate freely on your website.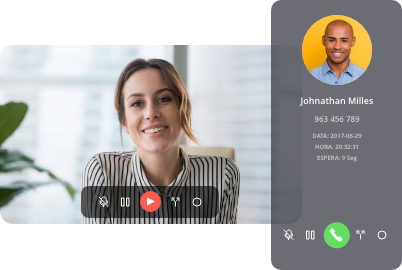 Voice and
video channels
Communicate with your customers via Live Chat, request a phone call using Click2Call and make a VideoCall to show the contact centre agent's screen.